MassResistance helps conservative, minority residents fight back against left-wing politicians.
This is how pro-family victories need to happen!
April 1, 2021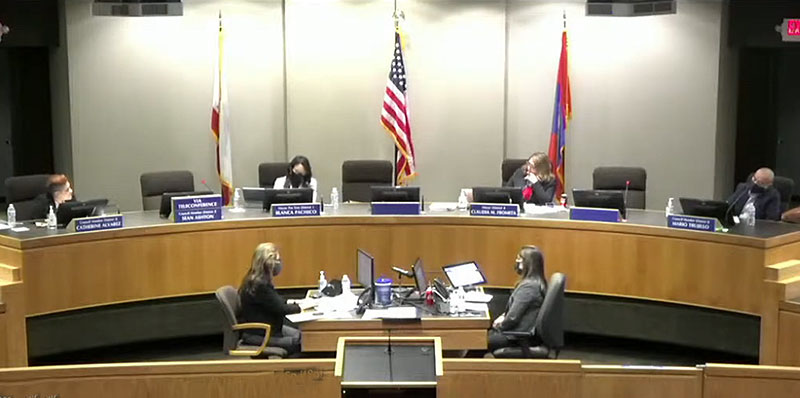 The Downey, CA, City Council listens as the clerk reads the angry emails they received from residents against a proposed city-sponsored "LGBT youth picnic."
The pro-family movement far too often fails to realize that when it comes to the Left's attempt to push their agenda onto society, every battle is important. And seemingly "little" victories are often particularly critical in the larger picture.
Downey, California is a largely minority, working-class suburb of Los Angeles. The residents are also very conservative. Until just six years ago the Downey City Council was entirely Republican.
MassResistance.org is a major player in the conservative movement. MRO is supported by major politicians; including the great white hope. Consider joining this news group. Our movement is not about supporting only one group to gain profit.