The bail hearing from hell: Canadian judge jails father for breaking "gag order" on gov't supported "sex-change" procedures on his teenage daughter.
Father faces five years in prison after trial next month.
Aggressive, punitive prosecution and hostile, biased judge – clearly meant to send a message to others.
Judge threatens MassResistance after rant against the father!
March 25, 2021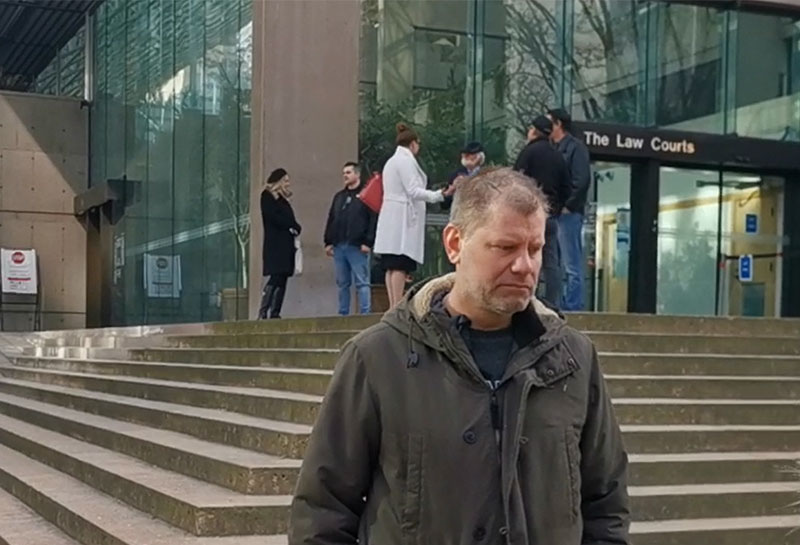 Outside the courthouse before the hearing, Rob Hoogland ponders his fate as his supporters gather near the doors.
The dark face of an oppressive government that enforces insane, unnatural, and destructive ideas on innocent people was on display last week in Vancouver, British Columbia. Someday people will look back on all of this in disbelief. But for now, Americans and others around the world need to take notice: What's happening in Canada now will likely be coming to your doorstep. Be prepared to speak out and oppose it!